Redefining Decoating: The IPS Induction Solution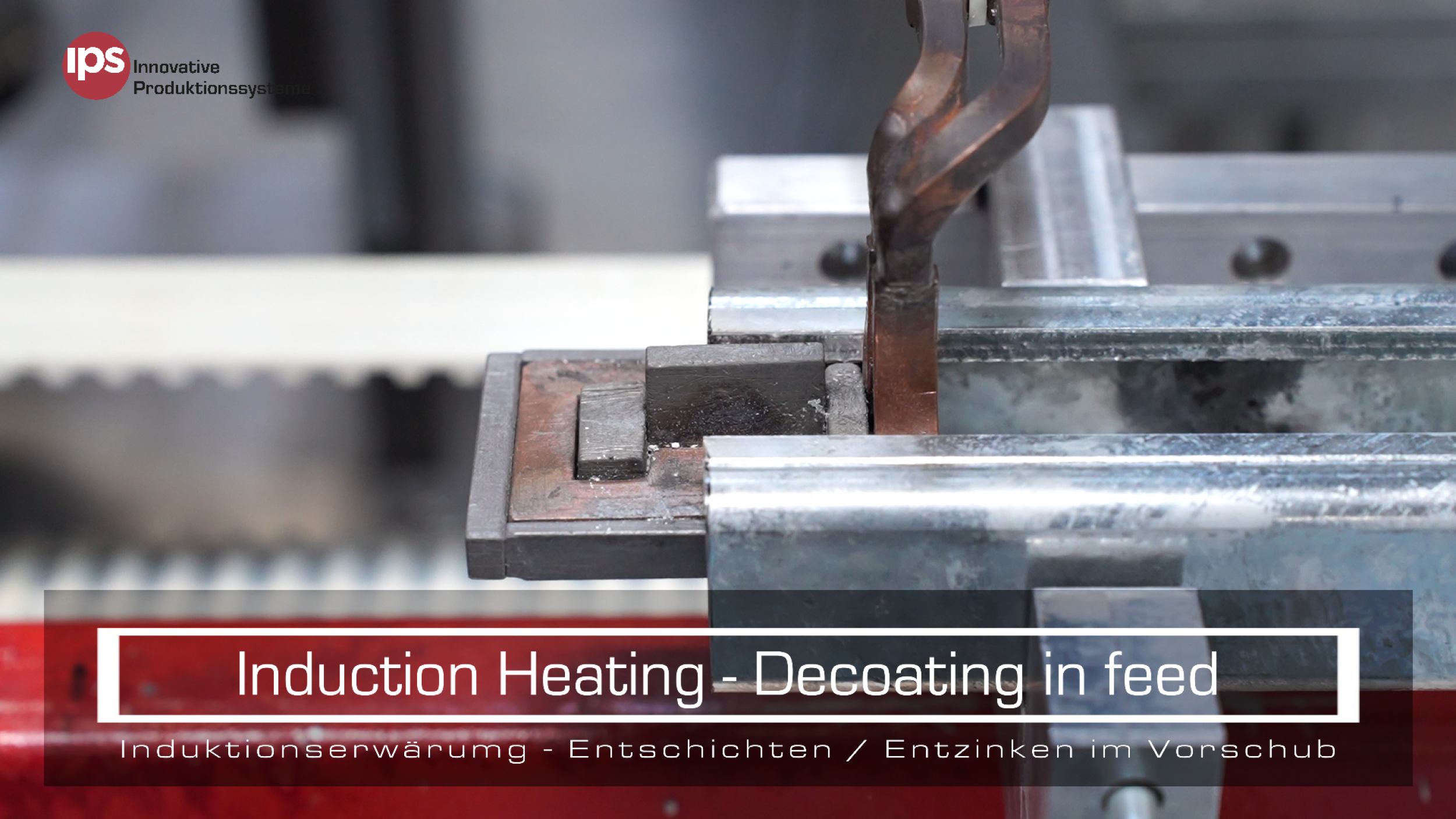 Decoating redefined – efficient and innovative, with the induction solutions from IPS
Dive into the future of decoating technology with our latest development, in the following video: The IPS - inductive decoating solution.
With this video we present how to permanently remove excess zinc from unwanted places – in the example in the teeth of a C-profile.
It is not just the induction heating that makes this process efficient and innovative, but the entire process and ist precision.
The working - principle of the process is as follows: During the feed through the system, the zinc in the internal teeth oft he C-profile is melted using induction heating – and displaced to the outside by the magnetic field.
At first it sounds simple – but it is important to concentrate the magnetic field correctly in order to be able to ensure that the teeth are clean and free of zinc with repeat accuracy.
This is only guaranteed in the combination of a fix defined feed rate and an induction generator which works with a precise current control.
These aspects ensure consistent and reproducible results that are not only high quality, but also offer real added value.
At IPS we combine the latest induction technology with innovative automation solutions. This synergy allows us to master challenges of the industry efficiently and innovatively.
Have we piqued your interest? Do you have specific questions or even a project on the table for which you don´t have the right partner?
Then don´t hesitate to get in touch with our experts. We are there to drive innovation and look forward to every new challenge!
IPS Induction Solutions – where technology meets the future.