Innovative custom solutions for electric motor production: Efficient heating and joining of stator packages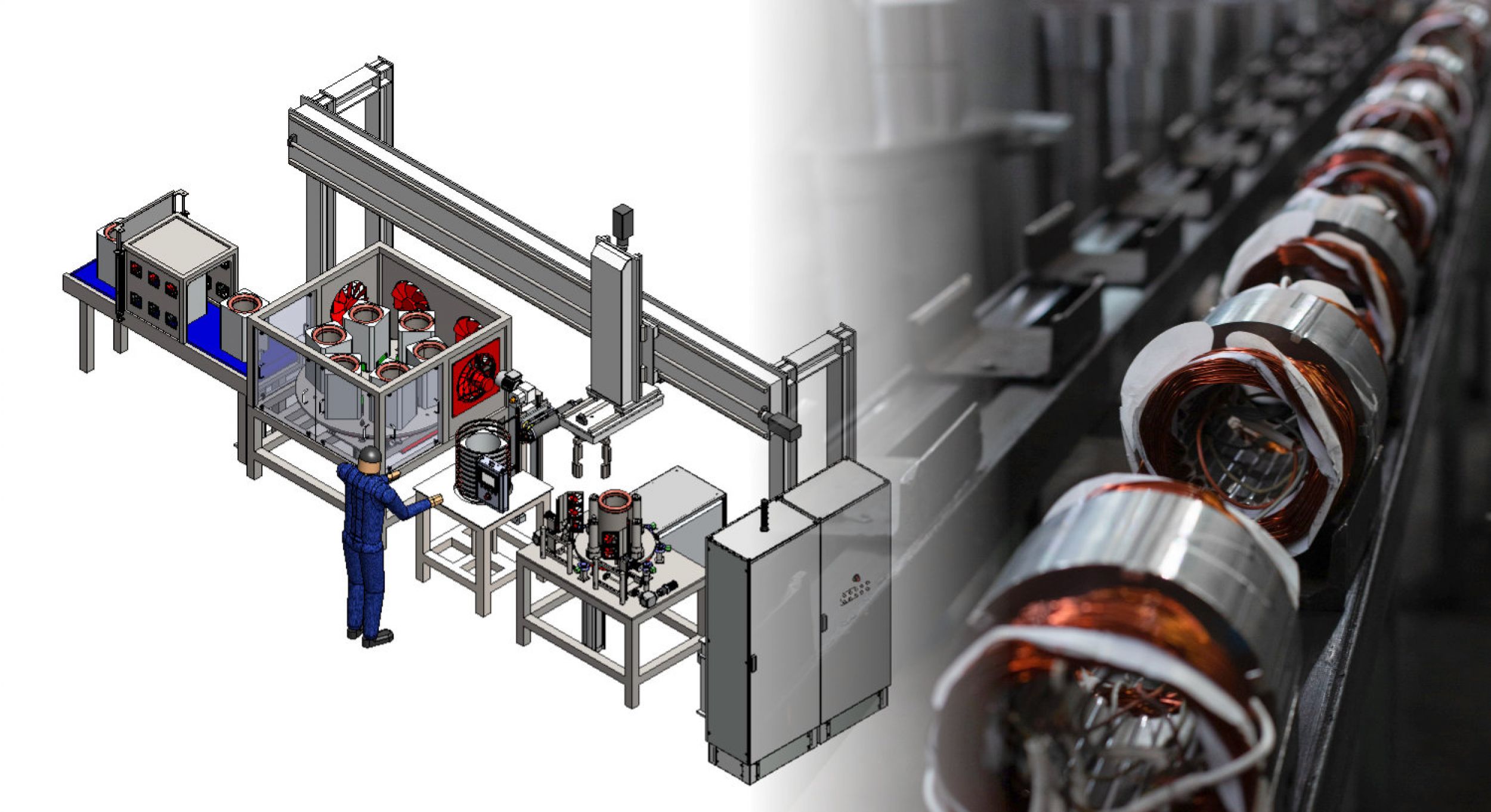 HEATING AND JOINING IN ELECTRIC MOTOR PRODUCTION.
Heating and joining of stator packages play a crucial role in electric motor production. Our machine is specifically designed for this purpose, enabling interlocking of stator packages and automatic insertion into the stator housing. The homogeneous heating of the housing to the required joining temperature is achieved through induction and monitored by precise pyrometer control. After a successful joining process, the workpiece is actively cooled to the desired extraction temperature and then removed from the machine. Our machine allows for efficient and precise production of electric motors that meets the highest quality standards.
#ElectricMotors #Production #StatorPackages #Heating #Joining #Machine #StatorHousing #Induction #PyrometerControl #Cooling #ExtractionTemperature #QualityStandards #Efficiency #Precision #Innovation #CustomSolutions #Automation #Industry40
https://www.ipstec.de/en/products/custom-machine-engineering